Association Membership
"IT Entrepreneurs Association" was founded by the resolution of the Foundation Meeting in accordance with the Constitution of Ukraine and the law on public associations.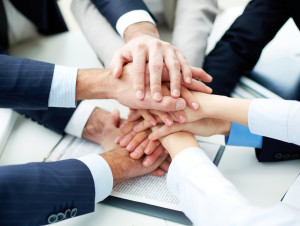 The non-governmental organization is a public association the founders and members (participants) of which are physical bodies.
The Association is a volunteer public group, founded on individual membership based upon general interests in joint implementation of goals of the Association pursuant to the Charter.
The Member of Association is a legally capable physical body, which supports policies and principles of the IT Entrepreneurs Association, which complies with current legislation of Ukraine.
The members of the Association may be foreigners and individuals without citizenship, acting in Ukraine on legal grounds who have reached the age of 18 years, who comply with the Charter of the Association, and is ready to support its activity.
The decision about giving membership of the Association is taken by the Board of the Association within the period of one month from the date of written membership application to the Presidents of the Association.
Entering the Association one will be able to:
keep in touch with the business associates, and share each other's experience;

take part in work of groups, committees and platforms of the Association;

take part in developing a regulatory documentation for IT-business;

attain technical and informational support from the Association;

take part in exchange programs, practical training of qualified members;

use discounts on goods and services of associated organizations.
The Members of the Association are obliged to:
perform the requirements of the Charter;

actively participate in implementation of resolutions by the statutory bodies of the Association;

participate in holding of events targeted on advocacy of the Association;

contribute into firming up image of the Association.